Teaser Tuesdays is a weekly bookish meme, hosted by MizB of
Should Be Reading
.
The rules:
•
Grab your current read
•
Open to a random page
•
Share two (2) "teaser" sentences from somewhere on that page
•
BE CAREFUL NOT TO INCLUDE SPOILERS!
(make sure that what you share doesn't give too much away! You don't want to ruin the book for others!)
•
Share the title & author, too, so that other TT participants can add the book to their TBR Lists if they like your teasers!
This week's teaser is from The Doorknob Society by M. J. Fletcher: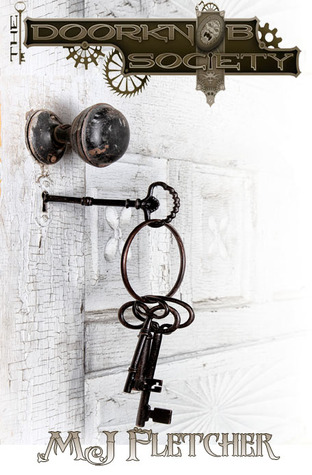 Blurb:
Chloe Masters's world changed in a heartbeat - and all she did was touch a doorknob.

When she was young Chloe's mother vanished. Wracked by feelings of abandonment and anger she lost herself traveling with her father's magic act, where illusions were part of her everyday life. Yet everything changes when they are pursued by a mysterious man in black out to kill her father. Touching a doorknob activates abilities she never knew she had and she finds herself thrust into a world of ancient societies and secrets.

When her father disappears it is a race against time to find answers before she loses what is left of her family. Now Chloe must choose who to trust, the man who will do anything for her or the one she can't stop thinking about.

'What each of the groups here at Paladin Academy can do is, in some way, effect space and time, either by travelling through it or being able to manipulate it. We here at the Impossible Engineers are able to create devices that can make such travel easier by bending the laws of nature to suit what we need.'
Today's question: What is your favourite steampunk novel?
Feel free to answer the question and/or share your thoughts about the teaser.
And don't forget to leave a link your your TT post! :)