Simon
by Michael Mullin
Synopsis:
His father is dead. His mother has remarried. His uncle is . . . his new stepfather? When the ghost of Simon Elsinore's father returns and claims he was murdered by his own brother, the nineteen-year-old film student must determine what is true and exact the revenge his father demands.
I can't resist Hamlet retellings, I just can't.
The author of this book was kind enough to send me an ebook copy. Thank you, Mr. Mullin!
Alien Love by Stan Schatt

In Stan Schatt's latest Science Fiction novel, a dying astronaut reveals a secret that blows the lid on a government treaty with extraterrestrials while other alien races have come to Earth with their own agendas. Meanwhile an ancient alien race with a base on the Moon makes plans that could spell doom.

25 year- old EX-SEAL, Jack Starling, has plenty of his own problems, but he can't help falling in love with the beautiful woman he rescues after she is brutally attacked. He learns how dangerous it can be to fall in love with someone who is not human who has her own plans for him. Jack finds himself pitted against aliens far stronger and far more cunning than any human enemies. Once he learns what the aliens have planned for him and for Earth, he must race against time before it is too late.
I received an ebook copy from the author. Human/alien love story? Bring it on!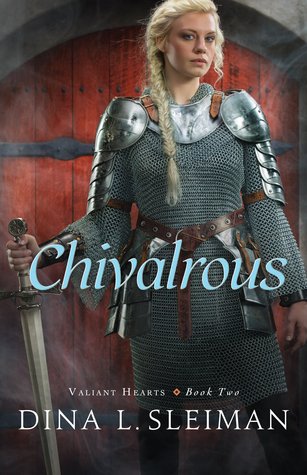 Chivalrous by Dina L. Sleiman
Strong and adventurous Gwendolyn Barnes longs to be a knight like her chivalrous brothers. However, that is not an option for her, not even in the Arthurian-inspired Eden where she dwells. Her parents view her only as a marriage pawn, and her domineering father is determined to see her wed to a brutish man who will break her spirit. When handsome, good-hearted Allen of Ellsworth arrives in Edendale searching for his place in the world, Gwendolyn spies in him the sort of fellow she could imagine marrying. Yet fate seems determined to keep them apart. Tournaments, intrigue, and battles--along with twists and turns aplenty--await these two as they struggle to find love, identity, and their true destinies.
I was fortunate enough to receive an ebook copy via NetGalley. I would read anything and everything about lady knights and this one sounds pretty good.