Since I'll go on vacation this month with my boyfriend I couldn't find a better time to answer a few questions about my holiday habits.
Will you go on a summer vacation this year?
Yes, I'm going to London with my boyfriend at the end of July. I'll show him my favourite places in the city, we'll visit the London Dungeon and we will attend the London Film & Comic Con as well.
Do nothing but relax or a pack it all in vacation?
If I go somewhere new, I like to make the most of my time; visit all the local sights, eat all kinds of delicious foods, be active, be on the move. I'm definitely the 'pack it all in' type of person.
(Don't get me wrong, I also enjoy a nice lazy day at the beach occasionally.)
What month do you like to vacation?
I usually pick a summer month. I haven't gone on vacation many times in the past few years, but before that we always went during summer with my family. September and May are also good choices as vacation months if one wants to avoid the crowds on the beaches or in the more popular cities. I went to Rome last September with my mom and lil brother. The weather was still warm but there weren't as many tourists as in summer. It was a very pleasant trip.
Cruise: Yes or No?
I've never been on a cruise, but yes, I'd like to try that form of vacation one day.
Favourite vacation tradition
I don't really have vacation traditions... I guess I don't go on enough holidays to establish a tradition, haha. (No, it's not funny, it's sad now that I think about it...)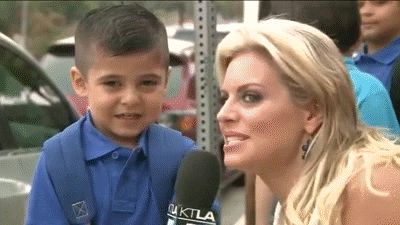 Most memorable vacation?
Probably Croatia, the first time I travelled abroad when I was 13. I had the biggest crush on a waiter in a restaurant on the island of Bra
č.
Pack light or Pack it all?
Pack it all! Even with a fully packed suitcase I'm always afraid I'll leave something home...
Hotel, Condo or House?
I usually go for hostels, hotels or motels. I'm a person who opts for a modest accommodation and spends more on food and gifts (I don't spend much time inside anyway, why pay heaps of money for a room I only sleep in?)
Favourite things to eat on vacation.
I always aim to try at least one local speciality. Other than that I usually eat food I know I won't be disappointed in: gyros, hamburgers, sandwiches and the likes.
Warm or Cold Destinations?
It depends on my mood. I've visited more cold destinations than warm ones so far. However, in the future I'm planning to visit more countries in the south (Greece, Spain etc...). I just need to make sure to take a lot of sunscreen with me because my skin is very delicate unfortunately, and I'm in general not very tolerant when it comes to extreme heat.
Are you going on vacation this year? Where? Tell me all about your plans!