Hi Lovelies!
I'm sorry I didn't post in the past week, but I spent my well deserved freedom galavanting around London town. The holiday is over, but I'll write a recap for you in a few days' time so you'll be able to read in details what happened to me and David in one of Europe's most vibrant cities.

Rules:

Book Beginnings: Share the first sentence (or so) of the book you are reading, along with your initial thoughts about the sentence, impressions of the book, or anything else the opener inspires.

The Friday 56: Grab a book, turn to page 56 or 56% in you eReader. Find any sentence (not spoilery) and reflect on it if you want.
This week at last I have started reading this beauty (I know I'm waaay too late to the game):
by Ernest Cline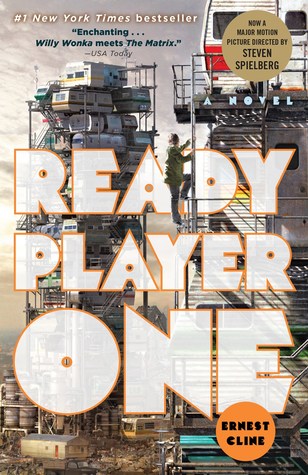 Synopsis:
In the year 2044, reality is an ugly place. The only time teenage Wade Watts really feels alive is when he's jacked into the virtual utopia known as the OASIS. Wade's devoted his life to studying the puzzles hidden within this world's digital confines, puzzles that are based on their creator's obsession with the pop culture of decades past and that promise massive power and fortune to whoever can unlock them. When Wade stumbles upon the first clue, he finds himself beset by players willing to kill to take this ultimate prize. The race is on, and if Wade's going to survive, he'll have to win—and confront the real world he's always been so desperate to escape.
Everyone my age remembers where they were and what they were doing when they first heard about the contest.
Must have been a pretty big announcement.
The OASIS would ultimately change the way people around the world lived, worked, and communicated.
It seems like this virtual reality game becomes everyone's unhealthy obsession in this novel.
What is your current read?