Stacking the Shelves is a weekly meme hosted by
Tynga's Reviews
that makes it possible to share with other bookworms what books you added to your shelves
–
physical or virtual
–
during the week.
I have three e-books to show you this week.
Author: Jennifer Rose McMahon

Source: NetGalley

Synopsis:
'When your dreams become reality, being cursed can be a real nightmare.'

Like a punch in the face, eighteen-year-old Maeve O'Malley's visions knock her off her path. The Pirate Queen stalking Maeve in her dreams, killed her mother years ago, and now is coming for her.

Maeve's decision to ditch Boston College takes everyone by surprise as she packs her bags, leaves Boston, and heads to the west coast of Ireland to chase her dreams – and end them.

Maeve uncovers an ancient family curse that refuses to remain silent until she accepts her predestined role in what many thought was only legend. Her Irish history professor – a man she shouldn't be falling for – is the only person who understands the origin of the tormenting events.

Maeve's journey becomes a medieval treasure hunt through Ireland's castles and ruins as she tracks the wrathful Pirate Queen who has her marked for vengeance...
I'm excited for this one, because it's set in Ireland and the protagonist is going to go on castle tours... sort of. Who can that mysterious Pirate Queen be?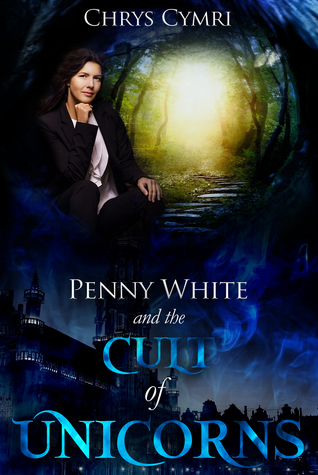 Title:
The Cult of Unicorns (Penny White #2)

Author: Chrys Cymri

Source: the author

Synopsis:
Raven's ears flicked. 'Dragons aren't known for their patience.'

'More is the pity, ' said the unicorn. 'Father Penny and I were about to amicably settle our differences. A dragon invading our home vastly complicates matters.'

Five months ago my life was changed forever when I learned about Lloegyr, the sister nation to England on the magical parallel world of Daear. Thrilling rides on Raven, a darkly beautiful search dragon, break up the monotony of my life as the priest of a small village church. Nor are things dull at home, not with a sarcastic gryphon, a snail shark, and my younger brother all sharing my living space. And then there's Peter, the almost too perfect police inspector who enjoys Doctor Who and single malt whisky as much as I do.

But Lloegyr is facing its own struggles. As various races such as dragons, gryphons, elves, vampires, and harpies flood to the rapidly growing cities, they all trust the unicorns to act as peace makers. But dead humans are turning up in the city of Northampton, with wounds which only a long spiral horn could have made...
Chrys Cymri was kind enough to
send me the next book in the Penny White series (Yesssssss!). Can't wait to join Penny, Morey the gryphon, Raven the dragon and the rest of the team for another adventure.
Title: The Lady and the Highlander

Author: Lecia Cornwall
Source:
NetGalley
Synopsis:
Laire MacLeod's father has married a mysterious widow who is a vain beauty that deals with potions and spells. Laire does not drink them with the rest of her family and is the only one who could see through her stepmother's games. When Laire flees to find help from her Uncle the Lady's huntsman follows her with orders to kill. Laire must survive in a dangerous new city and find the antidote to a poisonous potion before it is too late.
Iain Lindsay is cursed. He is bound for seven years to be the hunter of a Lady who uses him to bring back birds to use in her potions. When Laire MacLeod escapes the Lady's nets, Iain tracks her to Edinburgh, where she's found shelter with an unusual band of thieves, but he cannot bring himself to harm her. Instead, he finds himself falling in love with the MacLeod beauty.
But a Highlander's oath is his bond, and the price for helping her is death, both his own, and of those he loves.
I'm still not awfully keen on fairy tales but who knows? Maybe a pinch of Scottish charm can put that right...