The Sunday post is a weekly meme hosted by
Caffeinated Reviewer
. It's a chance to share news, a post to recap the past week on your blog and showcase books and things you have received.
This was my first week at the new job. I didn't work yet actually, only observed what my colleagues were doing. I'll do that for another week, then my training will start on June 4th.
I didn't think that sitting and watching would be as exhausting as it is but the thing is, time would go so much faster if I had active tasks too. Not that I'm complaining, I'm getting paid for showing up and doing virtually nothing for 8 hours so yeah... it's worth it, obviously. However, I'm looking forward to the real training process more and more.
My best friend moved home to Hungary at last and I'm looking forward to seeing her next week when she comes to my town to hang out with me. Good times ahead.
This week I finished
Clowders
by Vanessa Morgan. It was kind of a disappointment unfortunately. My review is coming next week. I've started reading
Norse Mythology
by Neil Gaiman and can't wait to learn more about the Norse gods.
Recent posts on the blog:
Friday:
Book Beginnings and the Friday 56 #16
Stacking the Shelves is a weekly meme hosted by Tynga's Reviews that makes it possible to share with other bookworms what books you added to your shelves

–

physical or virtual

–

during the week.
I haven't added any books to my physical or virtual shelf in the past 7 days, however, there's a couple I haven't showed you guys yet due to missed weekend wrap-ups. Here they are:
Title: Succubus Lips (Succubus Sirens #1)
Author: Lina Jubilee
Publication Date: May 8th, 2018
Source: RockStar Book Tours
I won't lie to you: there are so many ways this book can go wrong or can trun out to be problematic and I'm very curious if the writer managed to do it well or the story trips on itself and its subject material. I haven't read erotica in a while so yeah, let's do this!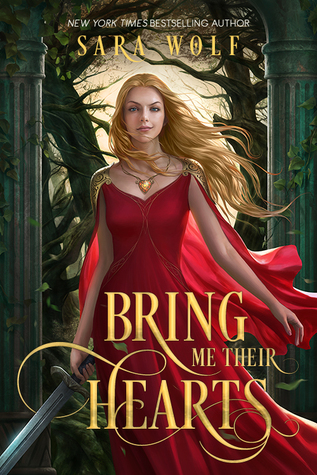 Title: Bring Me Their Hearts
Author: Sara Wolf
Publication Date: June 5th, 2018
Source: YA Bound Book Tours
I'll probably start reading this book pretty soon, as my book tour review date is June 15th. You'll hear more about this title on the blog soon.
Don't forget to leave a link to your weekend posts! Have a nice one!